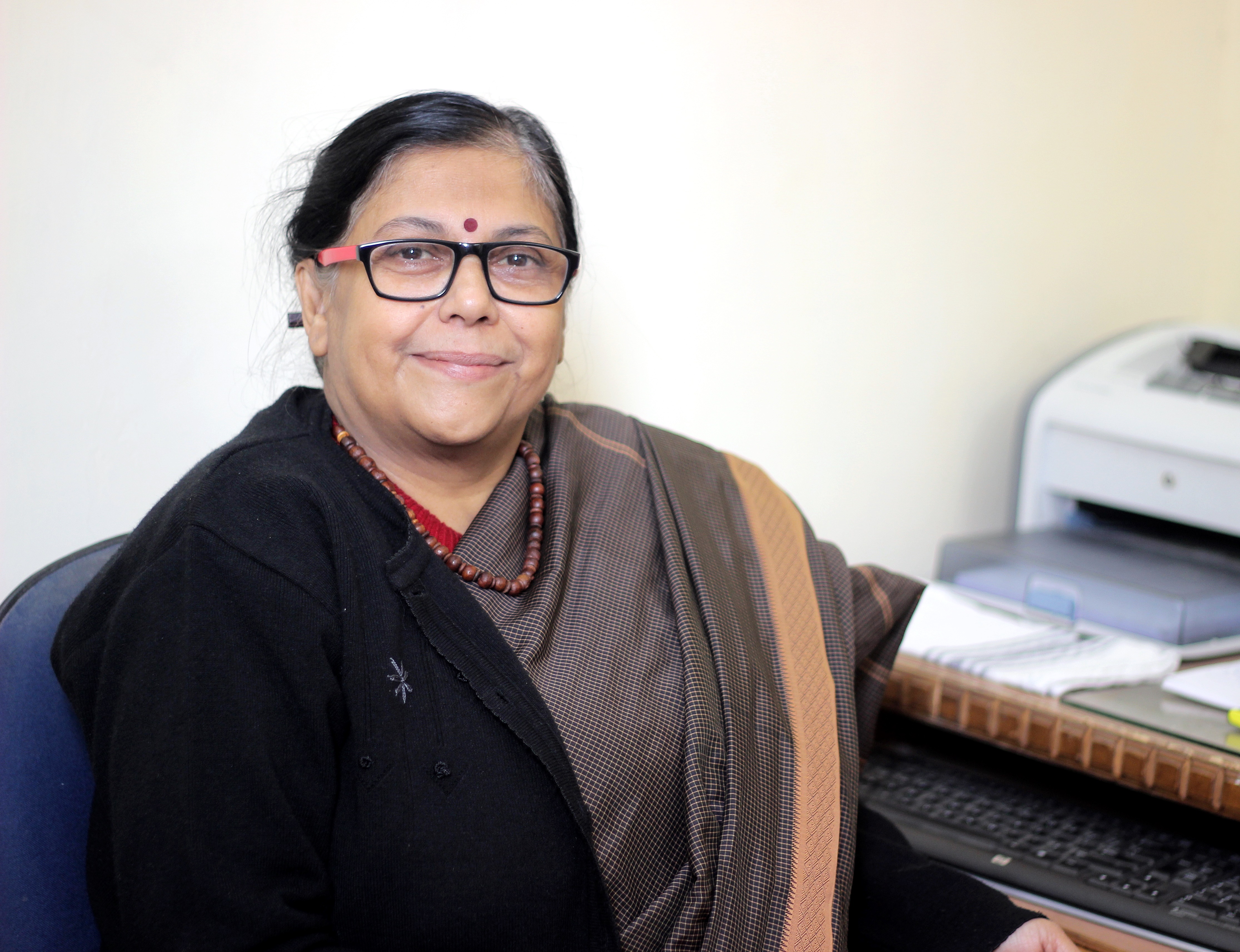 Indrani Chattopadhyaya (M.Sc., Ph.D)

Archaeology
Material Culture
Hunter-gatherer studies
Prehistoric Art
Ethno-archaeology
Archaeo-zoology
GIS in Archaeology
Dr. Indrani Chattopadhyaya taught in the Department of Anthropology from 1997-2019. She is an archaeologist trained in the University of Allahabad. Her specialization is Prehistoric and Proto-historic Archaeology. She is Honorary Fellow of Royal Asiatic Society of Great Britain & Ireland; Fellow Indian Institute of Advanced Study, Shimla (2006 – 2008). She has been attached to the UGC Centre for Advanced Study, Department of Ancient History Culture & Archaeology, University of Allahabad, Indian Council for Historical Research, Department of Archaeology University of Cambridge (1984 – 85), Cambridge Philosophical Society (1987) as visiting Scholar. She has been awarded numerous research grants from UGC, ICHR and Delhi University for advancing research in Archaeology/Ethnoarchaeology. She has carried out explorations in Sonebhadra region in southern U.P. and participated in a number of excavations in Ganga valley. She has published a number of research papers in National and International books and Journals. She is Managerial Editor of an International Journal - Journal of the Interdisciplinary Crossroads and member of Editorial Board in a number of journals in India. In addition to supervising research students she teaches Archaeological Anthropology, Prehistoric Archaeology and Material Culture in the department.
Email: indrani.hello@gmail.com.

Her farewell programme can be viewed from Visual Anthropology Du Youtube Channel.